Windows Autopilot | Samsung Galaxy Book
Help your users stay focused and organized, and work securely.
What is Autopilot?
Windows Autopilot is a Windows feature that simplifies the deployment of Samsung Galaxy Book devices. Autopilot configures new devices without IT ever needing to interact with them.
How can Autopilot help me?
You can use Autopilot to configure, reset, and repurpose your Samsung Galaxy Book devices. Autopilot speeds up the deployment and management of devices, reduces maintenance infrastructure, and lets end users get up and running quickly and easily.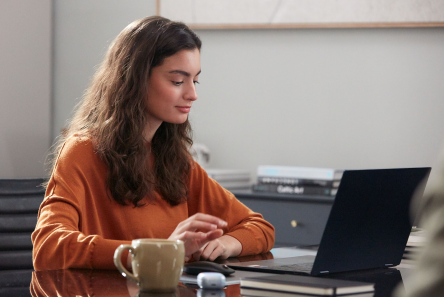 How does Autopilot work?
First, your organization's users receive their new Galaxy Book devices.
A user starts their Galaxy Book, and logs in with their company credentials.
Autopilot joins the device to the Azure Active Directory domain, simplifying the Windows setup screens and settings.
Microsoft Endpoint Manager or a compatible Mobile Device Manager automatically configures settings and security policies, and installs apps.
What benefits does Autopilot bring to my organization?
Treat the Galaxy Book Series like Galaxy smartphones, for deployment, security, and management.
Focus on managing user identities instead of devices.
Deliver the operating system as a hardware component from the hardware supplier.